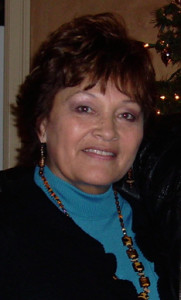 I met Val Cook at an event of Laura Ponticello"s, for Laura's List: Books for Women. Val and her writing partner, *Dr. Jill Little, had just released their book, Sharing the Medicine of Love – a non-fiction paperback about celebrating the many stages, struggles and successes in life, and the connections to spirit in everyday life.
I was moved by the ceremony Val performed that day, and her words of prayer. I felt she had a great, deep love for nature, and a creative, connecting spirit.
Val's business, Journey to Your Dreams, offers empowerment coaching, customized ceremonies, and resources for personal success. She has offered me encouragement and support from the moment I met her, and I look forward to following her journey (and watching her next book come to life!)
About Journey to Your Dreams
• How did the idea for your business come about?
From desire and necessity, once faced with being a widow I did an inventory of my life and what I
enjoyed and what I was good at.
• How do you define success?
I define success as an empowerment life coach when my clients use the tools they have learned and apply them to their life choices. (single mom-college) (drug & alcohol user- facing his fears and believing in himself to create & design his life)
• If you had one piece of advice to someone just starting out, what would it be?
It would be to have a support system of like minded people.
• To what do you attribute your success?
I attribute my success to my desire and passion to serve and share the life tools with others.
• Is this your first business?
Yes
About Val Cook
• What would you name the autobiography of your life?
Reaching For My Potential
• What songs are included on the soundtrack to your life?
Ain't No Stopping Us Now!
You Are My Sunshine!
Love and Happiness!
What's the best gift you've ever been given?
Words of Encouragement & Love
• What's the best gift you've ever received?
Words of Encouragement & Love
• If you could talk to one person from history, who would it be and why?
President Eisenhower because he had the opportunity to defend our freedoms, see the world and all its potential to live in peace. Instead he helped to create a world of consumers rather than caretakers.
• What would you do with unlimited resources?
I would invite the world to appreciate our given resources by taking only what is needed and to become the caretakers.
Fast Five – The Fun Stuff!
• What are your two beverages of choice: mixed drinks, wine, beer, lemonade, soda, coffee, tea or water?
Water & Coffee
• What was the first thing you bought with your own money?
Shoes of my choice
• What is something you enjoy doing that you think no one would expect from you?
I enjoy receiving encouragement.
• Aside from food, water, and shelter, what one thing could you not go a day without?
Music
• What's your favorite color?
Red
• What's your favorite animal?
Chocolate Labrador Retriever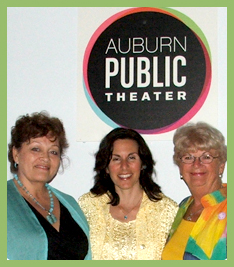 * Dr Little's book, iHood: Our GPS for Living, was released posthumously. "IHood is not something we can touch, but a dynamic, invisible energy that is launched at the moment of our birth to access throughout life. It is our power center and our GPS for living, the home of a divine electrical charge."
Val supported  Jill's husband, Ed Little, and Laura in carrying on Jill's legacy through the publication and promotion of this book.